Hart District Cross Country Meet 2021
The Hart District Cross Country Meet took place on Tuesday November 9, 2021 during the first 2 periods of school at Central Park. It is a district wide competition that all Junior High Schools in the district compete in. With an 8th grade girls team, a 8th grade boys team, a 7th grade girls team, and a 7th grade boys team.
Mr. Stroh, who is a P.E teacher here at Rio Norte, and Math James, who is a math teacher here at Rio Norte, were in charge of all the runners this year! When asked about his favorite part, Mr. Stroh said, "The first race of the meet was the 7th grade girls race. This was our best and most exciting race of the day … It was an awesome race and set the tone for the entire meet." He was right about that!
Because of the pandemic, the Cross Country meet did not happen last year. Mr. Stroh said, "It is really cool anytime we can return to our normal activities that we have always been able to do, but this was special to share the event with many of the students that I had taught on zoom last year." He loves seeing his students overcome their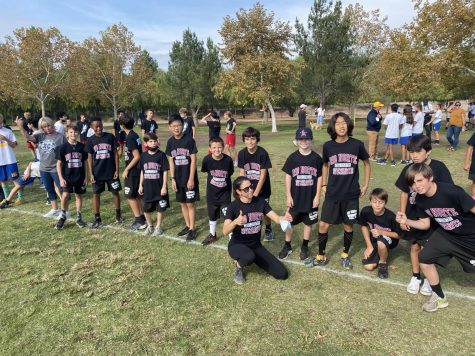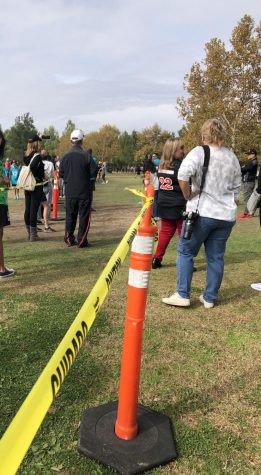 obstacles and see their talent.
Sienna Darland, who won first place for the Rio Norte girls team pulled ahead right at the end of the race! Emily Farell who placed 4th in the competition said "I have never done a race inside the school, so it was fun to do something different. A new experience" McKenna Moon who also attended the meet said "I really like the course"
If you didn't get to be part of the cross country team, you still have a chance! The annual track and field meet takes place near March and will include the long jump, high jump, shot put, 100 meter, 200 meter, 400 meter, 800 meter, mile and 2 relay races.