Book Recommendations
Everyone loves a good book. If you are looking for book recommendations, then you are in the right place.
Eleven 
Eleven by Tom Rogers is about a boy named Alex Douglas who turns eleven on September 11, 2001, or 9/11. Alex wants to be a hero, but he never gets the chance – that is until he turns 11. When Alex rescues a stray dog as a birthday gift to himself, he doesn't think his life can get much better. However, when he is unexpectedly forced to leave school with his friends, things start to go wrong. Join Alex and the Man in the White Shirt as they go through separate adventures. Read the book to see how their paths meet. 
Freak the Mighty 
Freak the Mighty By: Rodman Philbrick is about a boy named Max who has dyslexia and a boy named Kevin (or Freak) who has Morquio Syndrome. When Freak moves across the street from Max, a friendship unexpectedly blooms. They bond over their disabilities and go on adventures together while trying to solve the mystery of Max's family. Join the inseparable friends as they embark on a journey to find the truth and find out what really matters. 
Fish in a Tree
Fish in a Tree By: Lynda Mullaly Hunt is about a girl named Ally Nickerson who has dyslexia and struggles to accept it. When she gets a new teacher named Mr. Daniels, Ally tries to navigate school bullies and make sure her new teacher doesn't find out that she can't read. Just when she thinks that things will never get better, she makes unexpected friendships that she never thought she'd have. Remember, "Everyone is smart in different ways. But if you judge a fish on its ability to climb a tree, it will spend its whole life thinking that it's stupid." – Mr. Daniels (Ally's teacher)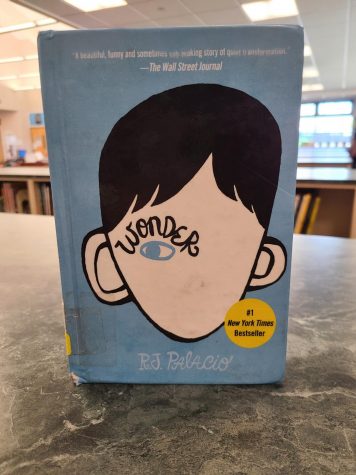 Wonder
Wonder By: R.J. Palacio is about a boy named Auggie who has a facial anomaly. He does ordinary things, yet things will never be normal for August Pullman. When Auggie's mom decides to send him to middle school (5th grade), things turn out differently than everybody thought.  Follow Auggie, Jack, Summer, Miranda, Justin, and Via as they tell you their points of views of Auggie and what life is like with Auggie at school and at home with his disability.
Mr. Gonsalves' Book Recommendation: 
American Born Chinese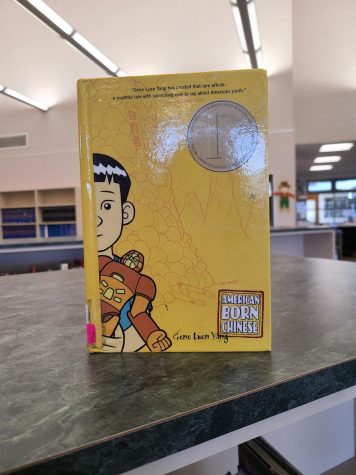 American Born Chinese By: Gene Luen Yang is a graphic novel about identity, friendship, and personal transformation. The book contains 3 separate storylines: The Monkey King, Jin Wang, and Danny. These stories eventually intersect with a plot twist that you would have never expected. 
As you can see, there are many different books that you can read, most of which are at both the school and public library. With all of these suggestions, you now have a bunch of books to choose from and read!