Why Do We Dress Up For Halloween?
Halloween comes around each year on October 31 and is a time for eating candy, carving jack-o-lanterns, dressing up, and much more! But why do we dress up in cute, scary, cool costumes? Well, costume wearing originated with the ancient Celtic festival of Samhain. People would light bonfires and wear scary costumes to ward off ghosts. They believed that on this day, the "forcefield" that keeps all of the spirits comes down and the spirits roam around at night. They dressed up with scary masks and put sheets on to look like ghosts.
Over time, Halloween evolved into a day of trick or treating, having treats, etc. People now wear all sorts of different costumes! This Halloween, 7th grader Anabelle Liu was a duck, 7th grader Keira McLaughlin was Eminem the rapper, and 8th grader Ava Dinapolli was a Teletubby. Interesting, right?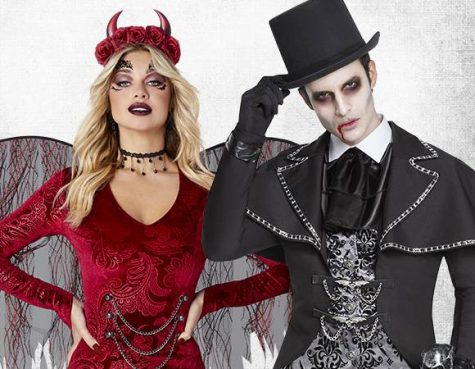 Some of the most popular costumes of 2021 are:
Witch

Rabbit

Dinosaur

Spider-Man

Cruella de Vil

Fairy

Harley Quinn

Cowboy/Cowgirl

Clown

Chucky
No matter what you dress up as, it's more important to have fun and spend time with friends and family. You can dress up the same as your friend(s) or do a family costume. But just remember, look out for all of the ghosts, ghouls, and spirits roaming around!