Rio Student From Thailand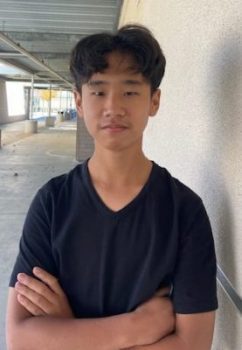 There are many unique and special students from all around the world here at our school. One of them is Austin Disakorn. He is a 7th grader at Rio Norte and he came from Thailand. Austin lived in Kamphaeng Phet, Thailand and he came to America because the Thai school system was bad. At Rio, he likes the P.E. classes. He also likes the way the classrooms look. Back in Thailand, a cool tradition he did was visit the capital city – Bangkok. His favorite food from Thailand is Pad Thai, a stir-fried rice noodle dish. 
Here are some fun facts about Austin: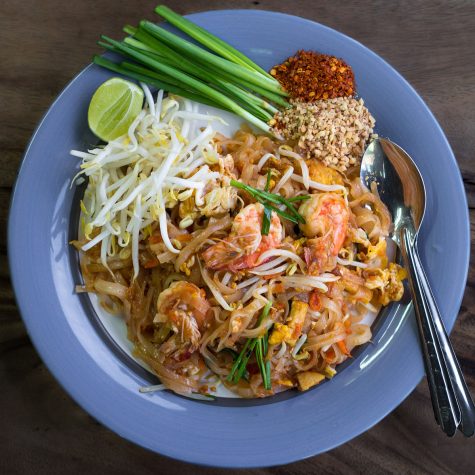 What is your favorite food from America?
"My favorite food from America is burgers."
What is your favorite sport?
"My favorite sport is basketball."
What is your favorite subject/class at Rio Norte?
"My favorite class here is probably English."
What is your favorite movie/TV show?
"My favorite show is Stranger Things."
Austin is from Kamphaeng Phet, Thailand. Thailand is a really amazing country and has some fascinating customs and sites. Some cool sites you can go and see in Thailand are:
Chiang Mai

Bangkok

Phuket

Trang

Railay Beach
Chiang Mai is a beautiful place to go and get you away from all of the hustle and bustle of places like Bangkok. There are beautiful, mountainous landscapes and full of old, historic temples and buildings. There are also night markets that are a must-do for Chiang Mai.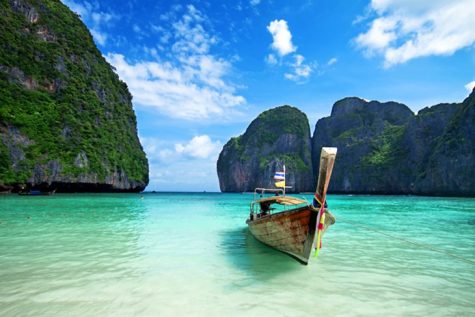 Bangkok is the one and only capital city of Thailand! It is super busy and always bustling with people. There are ancient attractions including Wat Arun and Wat Pho. While in Bangkok, be sure to visit the Chatuchak Weekend Market – one of the largest street markets in the world – and eat multiple meals at one of Bangkok's 300,000 street food stalls. 
Phuket! It is a beautiful place and the largest island in Thailand. It is also the most popular traveler attraction. This is because of its beautiful white sand beaches and turquoise waters. If you go, make sure not to leave without taking a boat tour to other islands in the area to swim, snorkel or even scuba dive.
The fourth best place to visit in Thailand is Trang. Trang has many quiet beaches and beautiful islands on it. Its landscapes go incredible with the white sand and clear waters. You can go snorkeling, swim to a hidden beach cave, hike through a jungle, and many more! And when you're done there, go to one of Trang's 10 districts to surround yourself with Thai culture.
Last but not least, Railay Beach is a fabulous place to visit in Thailand. Railay Beach includes four beautiful stretches of sand to walk on. Railay West and Phra Nang Beach are two of the peninsula's most popular beach spots, offering luxury resorts and jaw-dropping views of cliffs. Tonsai Beach is more laid-back and budget-friendly thanks to its quieter, more secluded location. Lastly, Railay East is where you'll find some of the area's best night time venues. It doesn't matter which one you go to, you'll have access to some of Thailand's best rock climbing locations, hiking places, and stunning beaches.
Wherever you go, all of Thailand's sites are beautiful and visit-worthy. Austin loved Thailand and he loves Rio Norte too! He will always hold on to his traditions and culture of Thailand, but he is okay with moving on to American customs.