Crumbl Cookies!
 Unique flavors and packaging, fresh ingredients, a rotating menu. All of these are found at Crumbl Cookies, a dessert shop about to open its 200th location in Santa Clarita.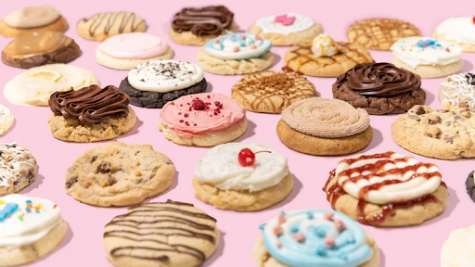 Crumbl Cookies was co-founded by the cousins Jason McGowan and Sawyer Hemsley in the year 2017 and has expanded to over 200 locations in 32 states nationwide ever since. It first opened in Logan, Utah and its latest location was on McBean Parkway, Valencia. This was also its most popular location. This wasn't the only place in which Jason and Sawyer's shop's popularity grew. They now have over 1.7 million followers on Tik Tok and have blown up on the internet. The really interesting thing about their shop's history is the fact that the cousins didn't have any prior baking experience, and took a unique approach in making their cookies.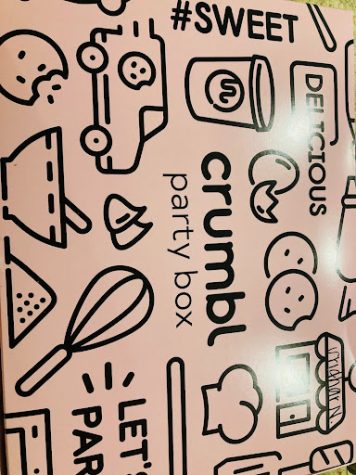 There are a few factors that make Cumbl Cookies different from other cookie stores. One of them is their iconic packaging. They always pack their cookies in a pink oblong-shaped box, making it easy for customers to recognize their boxes from anywhere. Another unique fact about this store is its rotating menu. It's a place you want to visit more than once because they introduce four new flavors each week. There are only two flavors they keep 24/7. Their chocolate chip and classic sugar cookies are always available on the menu. These flavors and all their other flavors are made with the freshest ingredients and made in real-time.
Crumbl Cookies also has many unique flavors, such as the Chilled Cookies and Cream Milkshake. This cookie is special because of its temperature difference compared to the other cookies there.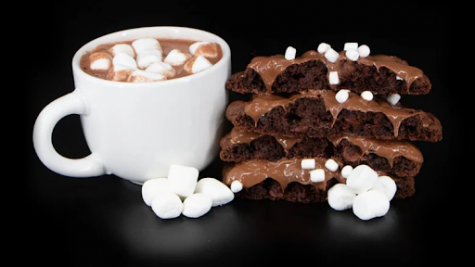 It is a sugar cookie with oreo pieces and topped with cookies and a mini oreo on top. Another interesting cookie flavor you may find at this dessert shop is Hot Chocolate. It's an interesting take on a classic winter drink. The cookie is chocolate flavored, with melted chocolate and mini marshmallows are chocolate flavored, melted chocolate, and mini marshmallows. Although these flavors are very unique, they aren't the most popular at Crumbl Cookies. The top three flavors are Reese's Cup, Cornbread, and Chocolate Oreo. Reese's Cup is a peanut butter cookie, topped with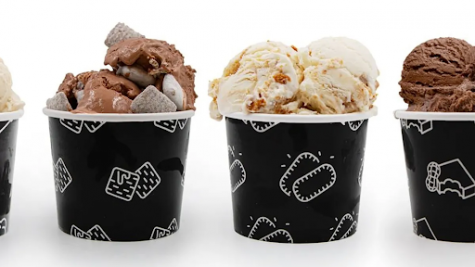 This shop even offers a larger menu if you are catering, and you can pick a regular cookie or a mini cookie. A regular cookie is about  4.5" and starts at $2.15 each. A mini cookie is approximately 3" and starts at $0.98 each. Their menu is found on the website, just make sure you are looking at the Crumbl Cookies nearest to us.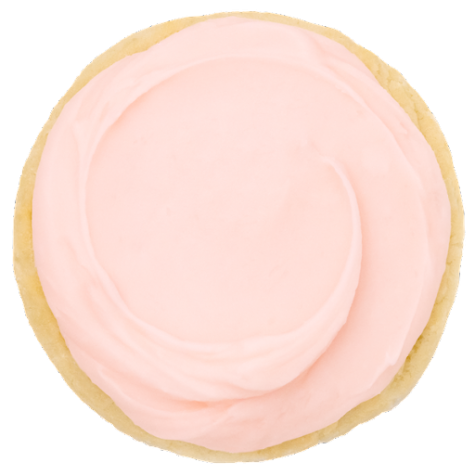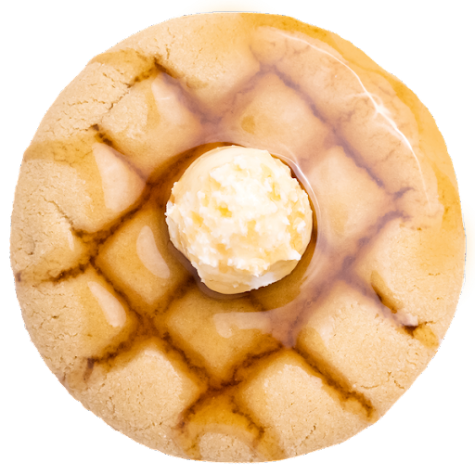 They also offer ice cream, "Crumbl Cream." The ice cream flavors are Lemon poppyseed, Biscoff, Churro, Muddy Buddy, and Raspberry Cheesecake. Each ice cream is half a pint. Pictures are available on the website.
Crumbl also makes it super easy to get a gift card, digital, and paper. They have cute designs as well, such as a Happy Birthday theme, a Halloween theme, a back-to-school theme, an appreciation theme, a congratulations theme, a love theme, a family theme, and even a pink ribbon card theme to support breast cancer awareness.
Gina Reyes, a customer who visited Crumbl Cookies a couple of days ago, wrote, "Crumbl is so good. Glad there is one finally somewhat close to home. A 20-minute drive is better than 1.5 hrs. But I would still drive the distance to try their new flavors." Gina also gave it 5 stars.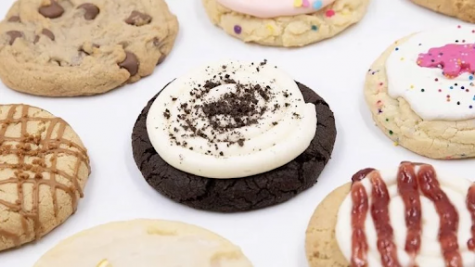 Sophia Joerg, a 7th grader here at Rio said, "It was very good, but it's a little overrated and too sweet. I like how all the cookies went with a theme perfectly and they were all super cute designs. You should go there, just remember the cookies are really big." We asked if she would go there again. She said, " I would go there again because they get new flavors every week and some are super good.
The closest Crumbl Cookies store is right here in Valencia, 7 minutes away from Rio Norte. It's located at 27021 McBean Parkway, Valencia, California 91355. If you want to order a cookie through mobile, their phone number is 661-383-0454.