Step It Up Fundraiser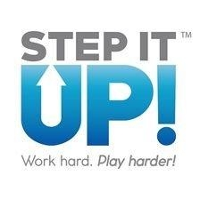 Our school is having our first major fundraiser, and it is called "Step It Up". This is to earn money for our school, for student activities, and to make learning more fun. Each student will have a chance to win prizes when they participate. The Golden Ticket is to get kids excited about earning money for our school. The donations must be in by Tuesday, October 26th. 
      To enter in the Golden Ticket you can go to this link: Step It Up – Register and register. You have to send at least 10 emails to your friends or family who you think will be interested to donate to your school. Sign it and bring your golden ticket to school before the 26th, and give it to your Homeroom teacher. Now you can get prizes including a mini party monster, device kit, retro TV, and many more. You will also be entered in a raffle to win a $200 Amazon Gift Card! If you send more than 20 emails you have a chance to win a Mini Fridge filled with cash! Here is a video instructing how you complete your Golden Ticket:  STEP IT UP! How To Video. 
You will also earn separate prizes if you collect a certain amount of money. 
Collect  $60 in donations and get a Day of Awesomeness Party + Tootsie Bank with $100 

Collect $120 and get an opportunity to Spin the Money Wheel and Backpack Keychain 

Collect $200 and win a 4" Light Up Party Cube + VR Box Goggles

$300 will get you a Faux Security Camera + Fiber Optic Speaker 

Collect $400 and Jump for Cash

$600 or more, earn a amazon gift card to shop anything from your own wish list
      Let's hear something from the student and teachers helping in this fundraiser. ASB Advisor, Ms.Ng says,"The money we raise during the fundraiser will be used to purchase items for activities on campus with the goal of getting students involved in the fun!" When asked in what other ways is this important for our school, she replied saying, "Participating in the fundraiser helps our school and teaches students how to contribute to their community in a way." ASB and the fundraiser company, Step It Up, are the main people organizing this fundraiser. She also said we are doing "Pretty Good" in donations so far. 
      These are the main hopes for the Step it Up Fundraiser. Hoping that everyone will participate so we can earn money for our school to make our school experience even more fun each day. Remember doing this is to help our school and it is for a good cause.