THANKSGIVING AROUND RIO!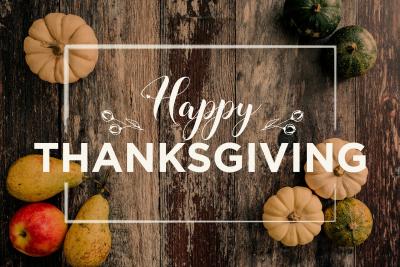 Thanksgiving is a very special holiday dedicated to giving thanks. People from all over the world are counting down the days to be able to see family, friends, and eat special dishes. Thanksgiving is one of the biggest holidays in the U.S, and there are numerous ways to celebrate it! This year Thanksgiving is celebrated on Thursday, November 25.
    FOOD: People usually eat turkey, which can either be roasted in the oven or deep fried. Some of the traditional side dishes may include mashed potatoes, pumpkin pie, stuffing, cornbread, cranberry sauce and many other delicious dishes. Many people even serve pumpkin pie at the end of the meal. 
   TRADITIONS: One of the biggest traditions in the U.S is watching the Macy's Thanksgiving Day Parade. You can watch this iconic parade in person or on TV. Many people also prepare for the Black Friday sales. Some people eat the Traditional Thanksgiving meal and share what they are thankful for. The food that the pilgrims ate is still very similair to what it was hundreds of years ago. 
   THANKSGIVING ORIGINS: The origins of Thanksgiving are traced all the way back to September of the year 1620 when a small ship called the Mayflower left its dock in England carrying 102 pilgrims seeking a new home where they were able to practice their faith freely. Once they made it to America, they called it the New World with the opportunity to own their own land. Then, in 1621 these colonists in the and Wampanoag Native Americans (who lived in the "New World") shared an autumn harvest feast that they laboured together to produce. The first ever Thanksgiving celebration was held in Plymouth, which is now modern-day Massachusetts. It is told that a  Native American named Squanto was crucial to the survival of the pilgrims during their first year. He showed the pilgrims how to grow corn, catch fish, avoid poisonous plants, and even how to extract sap from Maple Trees.
    HOW IS RIO CELEBRATING?: 
Ava Jade Shields, a Rio Norte 7th grader says that she likes hanging out with her family for Thanksgiving but she has to be careful with her grandparents because of Covid. She enjoys eating stuffing, turkey, jelly, cranberry sauce, and she is probably going to her grandparents house to celebrate this special holiday.
    Alana Du, who is also a 7th grader at Rio Norte hopes to hang out with her family and eat lots of food. She has to be very safe with her grandparents and still wears masks and takes other precautions because of Covid. Alana normally eats a mix of Stonefire and some Filipino foods! "It brings back good memories!" she said. Lastly, she doesn't really care where she goes for Thanksgiving; she is just grateful to celebrate it with all her family.
    Jatin Rajesh, is a 7th grader at Rio Norte is going to see family friends and it's different from other years because he cannot meet with as many people. Things Jatin eats on Thanksgiving are mashed potatoes and turkey. For Thanksgiving he will go to his friend's house. 
    Jenna Gabr, an 8th grader says "One thing I am doing this Thanksgiving is having a family dinner with my cousins." He says that Thanksgiving is quite different in the way that he cants have many friends and family over, but he is still is going to do the many traditions he normally does. He said that he plans to go to his uncles house in Pasadena. 
    Gianna Fumarolo, an 8th grader is going to Lake Tahoe with some friends for Thanksgiving. She says there isn't really a difference from years without Covid because she did the same thing last year except it was in Yosemite. Gianna is going to eat mashed potatoes and turkey!
   In the end, Thanksgiving is a chance to get together to see loved ones, to travel and to eat amazing foods! What are you doing for Thanksgiving?