Rio Norte
Have you ever wondered about Rio Norte? Rio Norte first opened on August 18, 2003. It's one of the 6 junior high schools in the William S. Hart Union School district.
Rio Norte was the first school in the Hart district to have block scheduling, fueling a movement on the part of other campuses, and creating a PTSA, or Parent Teacher Student Association. Since Rio Norte has a block schedule unlike some schools, it gives more time for classes other than having 6 periods per day and needing time to get from class to class.
Rio Norte is 86,300 square feet, it's designed to serve 1200 students, but has served 1400 in the past. It consists of eight separate buildings, including six classroom buildings with a central core, an administration building, gymnasium, multi-purpose room, computer labs, and other areas.
Events at Rio Norte that are coming up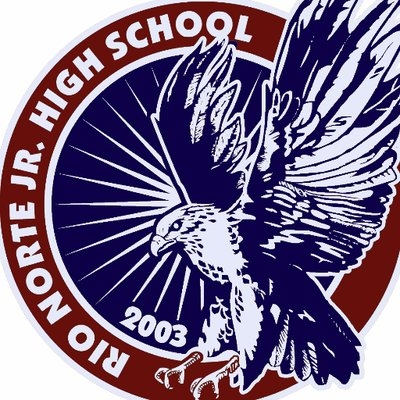 -October 8, wear pink to support breast cancer
-October 15, end of first quarter
-October 31 there will be a Halloween Dance 1:00-3:00
-November 8 there's a CJSF Induction ceremony
-November 10 Veterans Day Observance
-November 15 cross country meet,
-November 12 progress report quarter two
-November 22-26 Thanksgiving Break
Any other questions you may have about Rio Norte can be found on the website.