Places To Visit For Halloween In LA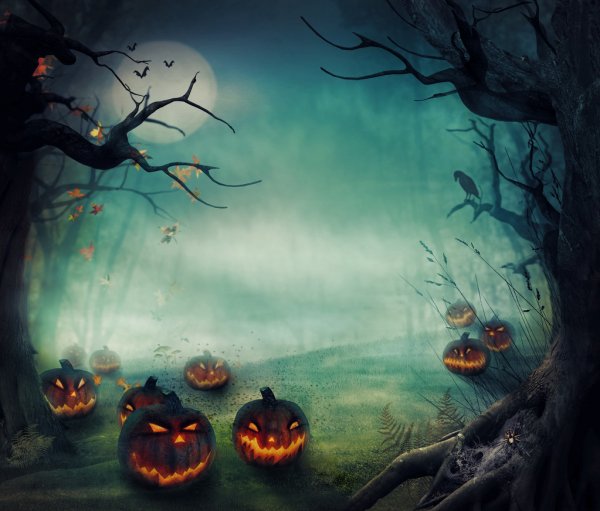 Fall is coming up very fast and many places are opening up again! Local pumpkin patches, amusement parks, and many more sites are all great ideas to go to during Halloween time!
Pumpkin Patches
Mr. Bones Pumpkin Patch
Shawn's Pumpkin Patch
Mr. Jack O' Lanterns Pumpkin Patch
Amusement Parks
Disneyland
Universal Studios
Knott's Berry Farm
Six Flags
Pumpkin Patches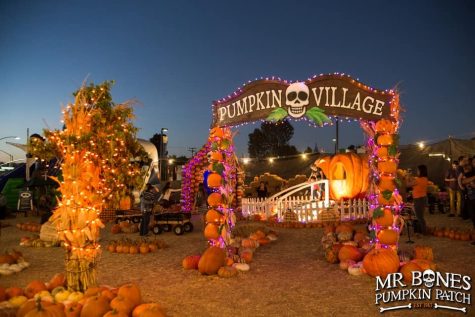 Mr. Bones Pumpkin Patch is a really great pumpkin patch to go to if you want to have an amazing experience with your little ones. It has awesome activities like face painting, a straw maze, pumpkin decorating, petting zoo, etc. They also have a wide variety of pumpkins to take home for the holiday. Standard pumpkins are $1.29/lb. and specialty pumpkins are $1.49/lb. They also have a selection of giant pumpkins which have already been weighed and pre-priced according to their size.
Are you looking for that perfect pumpkin to take home and carve into a beautiful jack-o-lantern? Shawn's Pumpkin Patch in Los Angeles is a great choice to go to then! They have straw bales, so many pumpkins, gourds and many more. For the kids there are also bounce houses, ponies, train rides, face painting, etc. Even better, the admission is free and pumpkins are fairly priced.
Mr. Jack O' Lantern's Pumpkin Patch
Mr. Jack O' Lantern's Pumpkin Patch is a family-owned business that has many locations throughout Los Angeles, San Diego, and West Palm Beach. They are open 
Monday-Thursday: 11am-8pm

Friday-Saturday: 10am-9pm

Sunday: 10am-8pm
This pumpkin patch is a great place to have lots of fall fun. You can get premium pumpkins, games, activities, awesome attractions, and more! They also have pumpkin decorating kits to-go and a pumpkin carving kit.
Amusement Parks
You definitely do not want to miss fall/halloween time at Disneyland! There are characters in costumes, a Haunted Mansion Holiday, a Pumpkin Festival. Adding on, in California Adventure Park, there's a Guardians of the Galaxy – Monsters After Dark. Also, go to "Radiator Screams" to see your favorite cars dressed in ridiculous attire. Even more, there's going to be several Halloween parties such as Treat Trails, Villains Grove, Mickey's Trick & Treat, etc. To top it all off, there's going to be many scary treats for you to snack on! 
Halloween Horror Night is Back at Universal Studios Sept. 9 – Oct. 31. This year, there are going to be terrifying mazes, live entertainment, and some of the park's most exhilarating attractions. They recommend that you need to go with someone to hide behind and panic with. There is definitely one thing to remember at Halloween Horror Nights: "Never Go Alone"!
Knott's Berry Farm has completely  transformed their park from a thrilling, fun, amusement park, to Knott's Scary Farm! Now, they have so many scary attractions around their park such as CarnEVIL, Dark Entities, Dark Ride: Castle of Chaos, and many more. This awesome event is taking place September 16 – October 31. Although it may seem fun and exciting, Knott's Scary Farm tells us that it is not recommended for children under 13. Adding on to that, Knott's Scary Farm is the "largest and most haunting Halloween event in Southern California, with unimaginable scares and innovative thrills that can't be found anywhere else."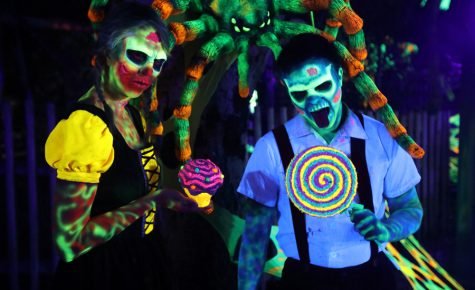 And now – the moment you've been waiting for – Fright Fest is back! Six Flags is opening Fright Fest again this year and no one can wait to go and experience the exhilaration of all the rides and freaky attractions. There are going to be games, Scare Zones, Haunted Mazes, etc. There will also be scary snacks and treats as well, like, Deadly Apple Cocktail, Frightening Fanta Fizz, Fright Fest SCREAMwich, Night Crawler Funnel Cake, and many other frightening foods! You can get tickets online to Fright Fest for as low as $60 and you could skip the lines with an Express Fright Pass as low as $24.99! Come to Fright Fest at Six Flags Magic Mountain from September 11 – October 31!
Now you know all about the spooky places all around L.A. to visit. Now go out and have some fun on roller coasters, in mazes, eating scary snacks, or whatever it may be!