Come Visit the Newhall Farmers Market!
Come visit the Newhall Farmers Market! The certified farmers market of Santa Clarita have been serving fresh food since 2015! They have been operating and selling produce on Saturdays in the Newhall area. The market also sells related foods produced by local and even some licensed businesses. The produce tastes so fresh, it might have been picked that morning! Spending your Saturday morning at the farmers market is a great opportunity to hang out with your family, friends, or even just enjoy time with yourself and explore! You really get the opportunity to enjoy all of the variety of food, farm-fresh produce, and culture! It is a great way to interact with others in the community in an outdoor setting without masks. There are a variety of different foods/produce to choose from. Some are: Honey, Churros, Fruits, Vegetables, Freshly squeezed orange juice, a variety of breads, cheese,  and even beautiful bouquets of flowers!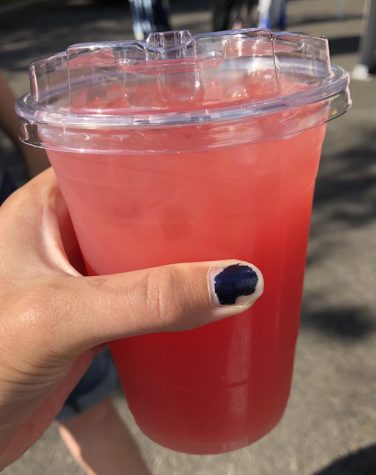 The first thing my family and I went over to was Fiesta Taco Grill. They have lots of delicious smelling food and a wide variety of freshly squeezed juices. I got some watermelon juice ($4). It really tasted very fresh and there was a lot of watermelon flavor.
Sunrise Organic Farm: the produce purchased was about $5 per bushel of produce. One of the types of produce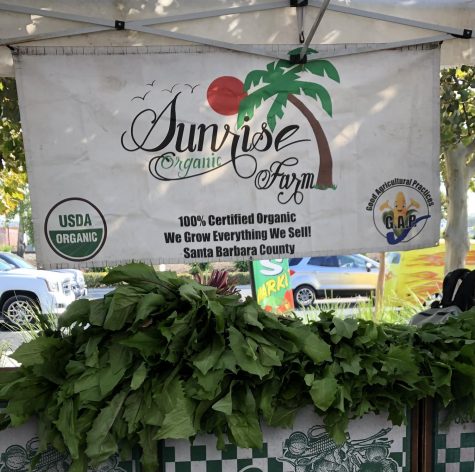 that we purchased were blackberries. They are very tasty. They had a really big variety of vegetables and fruits from raspberries to broccoli.
My favorite thing I tasted at the Market was the croissants. The booth was from Los Angeles and the place was called Delvigne. They had a lot of croissant options. They had almond, chocolate almond, regular, cheese, chocolate, and vanilla chocolate. We purchased the vanilla chocolate croissant. It smelled heavenly! It was delicious and the outside was perfectly flaky and very well done.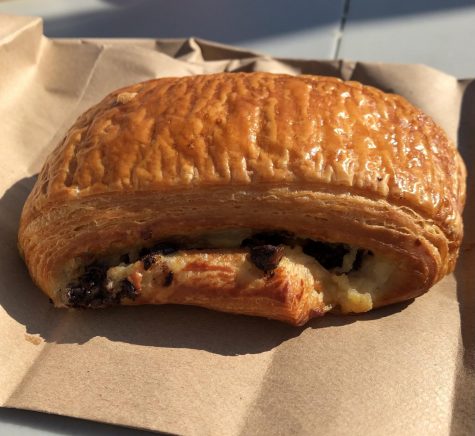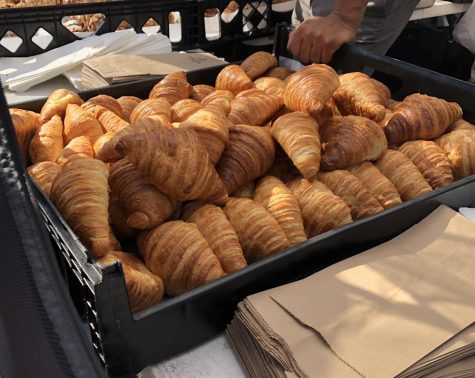 Lastly, we tried some cheese from Achadinah Cheese Co. Their cheese curds were delectable! It was also very nice of the company to give us the cheese in a bag of ice to keep the cheese cold while we finished shopping.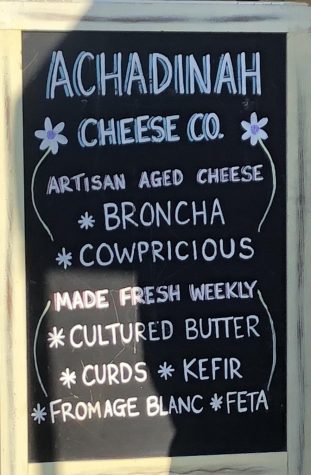 Hope you can come enjoy the market soon!
(Not Sponsored)
Details: 24500 Main Street
661-799-3693
Season: Year Round
Market Hours: Saturdays, 8:30AM – 1PM
Location: Old Town Newhall Library, parking lot, 24500 Main Street, Santa Clarita