Best Gaming Youtubers to Watch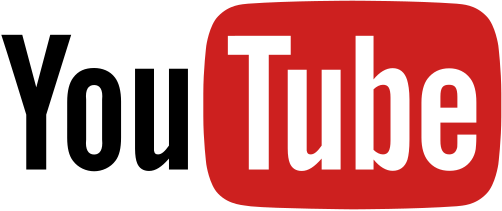 If you're bored in quarantine youtube is one of the best ways to get you entertained. On youtube, you can watch multiple videos like comedy, horror, gaming, or even a mix of all of them. There are multiple suggestions on what youtubers to watch, they're all similar but different in their own ways.
Youtube was created in 2005, one of the most popular youtubers currently is Felix Arvid Ulf  Kjellberg otherwise known as Pewdiepie. He is tremendously successful with over 109 million subscribers and has the ability to inspire millions of people around the world to laugh and enjoy themselves even for a small amount of time a day. He uses the best Youtube marketing tools and strategies like creating and sustaining a meaningful dialogue to understand his audience and engagement and can directly affect that ecosystem of Youtube by posting a video.
A parent online with the name of Avidwatcher says, "I've been watching Felix's content for about 7 or 8 years now, and I am definitely not worse off. Yes, some of his earlier videos contain a fair amount of profanity, but in his current videos, they are all censored. I think the problem most parents have is they read all the negative articles in the media, and base their judgement off of those, rather than the actual content. Felix, as long as I've known his videos, has this amazing ability to appear superficial, while his actual personality being very fun and interesting as you watch further. If you watch his "Pew News" segments, he is incredibly intelligent, and well spoken while still remaining comedic. It is an acquired taste of humour, I'll admit, but there is a reason he has such a cult following. If you watch his videos for what they are, rather than your perceived notion from the press, you'll discover there is much more to Pewdiepie than meets the eye."
Another youtuber that is very popular with over 28 million subscribers is Markiplier. "He is the developer of one of the most popular gaming Youtube channels, as well as a political activist who regularly expresses his opinions on gun violence, weapon control and supports the LGBTQ rights movement." A parent online with the username kenzie04applepi says, "I think he helps kids understand that you can be anything, even a youtuber and you can be whoever you want. yeah he curses but still he should get some credit I mean come on my 14 year old hasn't laughed this hard in ages because of him raging so hard of a game! I am single and have a tight bond with my daughter. I have never made her laugh that much so I thank him for making my daughter laugh."
Youtube is one of the best ways to get yourself entertained, youtubers like Vanossgaming, Jacksepticeye, DanTDM, and many other youtubers get you entertained. If you're sad, going through something, even they could put a smile on your face even for a little bit. You can watch almost anything on youtube, so it's impossible not to enjoy the website.
"It's just pathetic to give up on something before you even give it a shot." If you watch youtubers for a couple of seconds and give up on watching small or big youtubers, be grateful. Those youtubers make the time to record and stream for you and all the other viewers watching. If they stopped their career, what would happen? Of course, it's your opinion to like them or not but you never know until you watch the entire video.