NBA All-star Weekend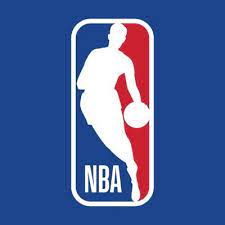 The NBA all star weekend started on March 7 2021, in Atlanta, and was a great experience. There were four different events going on and were very interesting. The day started at 5:30 eastern time and was very cool. It had a skills challenge, three point contest, dunk contest, and of course, the all star game. (All said by Adam Silver, the NBA commissioner.)
The weekend started off with the all star draft where two players selected as captains by the fans drafted their teams. It was team LeBron versus team Durant who were the top voted players this year. The draft premiered on TNT on March 4th. It was very quick and enjoyable releasing the teams. The games were to have little to no fans and be very safe.
The first game on all star weekend was the skills challenge. It was between six players and was a set of events versing each other. Two people would face off in dribbling, passing, speed, finishing, and shooting, ultimately coming out with a winner. This challenge took about 20 min and finally came out with a winner. His name is Domantas Sabonis.
Next was the three point contest where six players all showed how good they were at shooting three pointers. They were all given one minute and ten seconds to shoot twenty-five three pointers, including two extra ones from deeper out. Each rack had five balls to shoot, with one moneyball which counted as two points, and one rack that had five money balls. There were also the two extra shots that counted as three points each. The winner ended up being Stephen Curry, who is also arguably the greatest three point shooter of all time.
The last one was the NBA All Star game/dunk contest. It consisted of four regular twelve minute quarters and the dunk contest at halftime. Each quarter was a different set of points, and whichever team won each quarter, it gave that team's charity of choice $50,000. Team LeBron ended up winning all four quarters and the game, winning $300,000 for his charity. And the halftime dunk contest consisted of three players doing cool dunks for the highest score. It was less energetic and short than most all star games, but was fun. Anferenee Simmons ended up winning the dunk contest.
All in all, the NBA All Star Weekend was a fun experience and entertaining to watch. It featured many special moments and heartbreaking losses. People went home happy, and many won a lot of money. The weekend was certainly one to remember, and was very cool even with the virus going around.