Harikumar Velmurugan- 8th Grader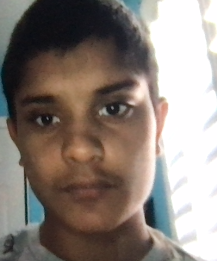 As an athlete I believe it's safe to say that
b
alancing
s
ports and academics is no easy task. That's why kids like Harikumar Velmurmurgan stand out. He's a
t
ravel soccer player with lots of heart. His determination and work ethic has been giving him a positive reputation as not only a great player but student as well. He has an aggressive schedule. Because soccer takes up all of his afternoon he wakes up very early every morning to get all of his school-work done. He takes no days off.
Q: How do you balance your athletics and academics?
A: I wake up pretty early in the morning, that's when I do most of my work as soccer takes up a lot of my afternoon
Q: Where and when did your love for soccer begin?
A: When I first watched the 2014 World Cup, it was very eye opening for me. Watching them play looked like such a blast, that's when I knew I wanted to play.
Q: How often do you train?
A: Everyday, I always try to put some time in. The only time I don't is before games so I don't tire myself out.
Q:Have you traveled for your sport/If so where?
A: Yah, I've usually been to places around San Diego. I'm having trouble remembering their names for some reason, though.
Q: What inspires you while you play?
A: When I play I have a desire to be the best, that's what inspires me.